Top 10 Finalists, Pahlawan IDN by IDN Media Presents Najelaa Shihab and William Hendradjaja as Judges
Giving chances to speak up their voices and amplify their good initiatives.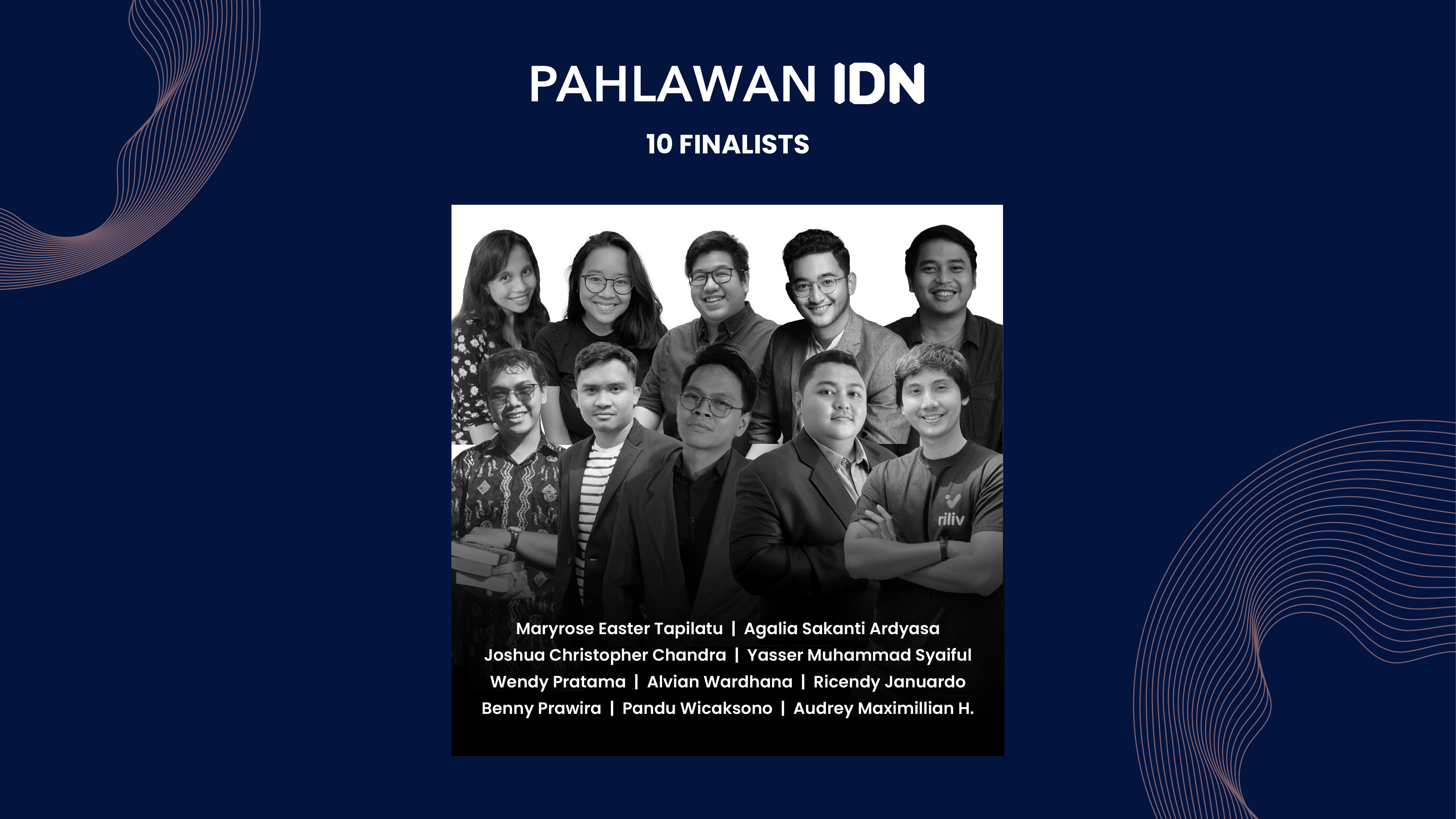 IDN Media presents Pahlawan IDN, an independent appreciation program for inspirative Millennial & Gen Z figures having successfully initiated positive movements in the fields of Education, Environment, Health, Economic, Technology, Creative Project, and Community. From hundreds of participants, tens of them have successfully passed the screening process on 18-19 October 2021, leaving the Top 10 participants that have just had their in-depth interview sessions with the board of jury last 26-29 October 2021.
The assessment process of Pahlawan IDN has been done by Winston Utomo (CEO of IDN Media), Uni Lubis (Editor-in-Chief of IDN Times), Zefanya Deby (Head of Communications of IDN Media), Najeela Shihab (Educator & Founder of Semua Murid Semua Guru), and William Hendradjaja (Chief of Business of Skilvul & Managing Partner of SIAP). The parameters used are the originality and the uniqueness of the idea, the objective, the result, the impact of the activity in related sectors, and also the sustainability of the initiatives on a long-term basis.
Later on, the winner will get media coverage on IDN Media's publishers, speaker slots on the signature events of IDN Media, and connections with the massive community networks IDN Media has. To keep you informed, here are the participants who have made their ways to the Pahlawan IDN Top 10:
1) Maryrose Easter Tapilatu, the representative of OurConservaSea
2) Agalia Sakanti Ardyasa, the representative of BecomeMore Indonesia
3) Joshua Christopher Chandra, the representative of Plana
4) Yasser Muhammad Syaiful, the representative of Mataharikecil Indonesia
5) Wendy Pratama, the representative of Lingkaran
6) Alvian Wardhana, the representative of Literasi Anak Banua
7) Ricendy Januardo, the representative of Handai Tuli Indonesia
8) Benny Prawira, the representative of Into The Light Indonesia
9) Pandu Wicaksono, the representative of Klobility
10) Audrey Maximillian Herli, the representative of Riliv
Winston Utomo, CEO IDN Media: "Pahlawan IDN is an initiative initiated by Timmy in IDN Media to give their highest appreciation to Millennials & Gen Z who have contributed to the country through various fields. Ranging from Education, Environment, Health, Economy, Technology, Creative Projects, to Community. IDN Media realizes its responsibility to inspire and give positive impacts to the future of Indonesia. Therefore, the platform has become a voice and a symbol of hope for us to keep trying and contributing."
Zefanya Deby, Head of Communications IDN Media: "As a media platform company for Millennials & Gen Z in Indonesia, IDN Media is committed to giving positive impacts for the Indonesians. Through Pahlawan IDN, IDN Media wants to be the platform that showcases various inspirational, innovative, and creative movements from various regions throughout the country."