Coming Back This December! Indonesia Memasak 2021 by Yummy, the Biggest Online Cooking Event in Indonesia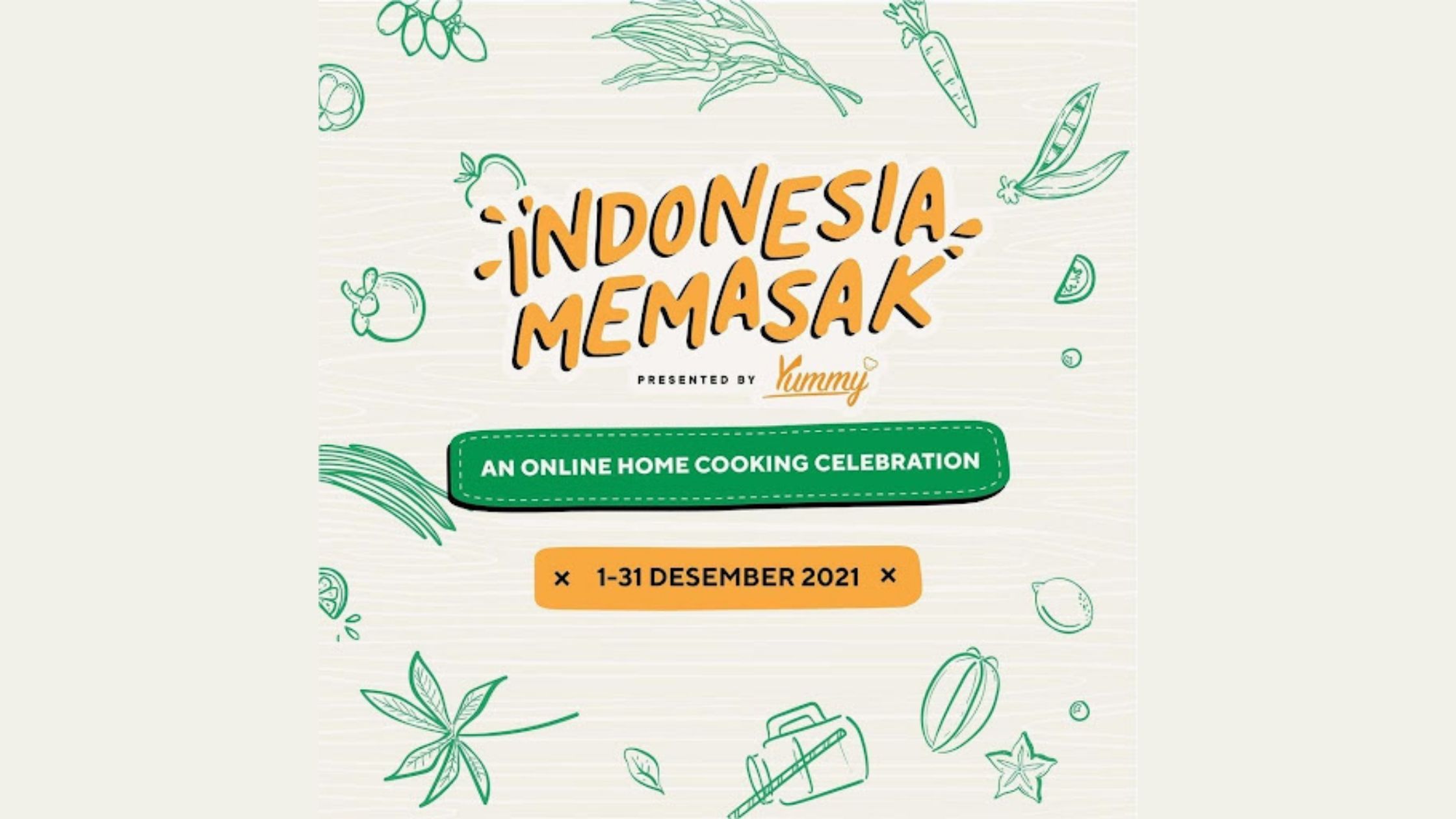 Indonesia Memasak, Yummy's signature event, will be held virtually in December 2021. Yummy is a digital media platform owned by IDN Media that covers cooking tutorials, food, recipe, and culinary exploration in Indonesia. Taking on the theme of "Masakan Sehat Nusantara", Indonesia Memasak 2021 by Yummy will showcase a variety of events, such as food reviews, entertainment cooking shows, recipe videos, online cooking classes, and awards.
Yummy's Indonesia Memasak 2021 will feature well-known culinary figures such as Luvita Ho, Kareyca Moeloek, Chandra Yudasawara, Degan Septoadji, Sisca Soewitomo, and many more. This online cooking event, presented by Yummy and held for the first time in 2020, encourages Indonesians, particularly Millennials and Gen Z, to learn about various nutritious and delicious Indonesian cuisine. Furthermore, Indonesia Memasak 2021 by Yummy will share some secrets to cooking Indonesian dishes in a healthier and more hygienic way.
Recognizing that 90% of Indonesians have begun to consume healthier food after the struck of the COVID-19 pandemic, Indonesia Memasak by Yummy also covers a wide range of topics, including meat replacements, traditional healthy cuisine, traditional market snacks, plant-based foods, smoothies, and snacks. Various pre-event content, such as the Misi Masak, giveaway, and virtual community gathering for Yummy's audience, will be held prior to the start of Indonesia Memasak 2021 by Yummy.
Not only that, but Yummy will also release recipes for healthy-based cuisine to welcome Indonesia Memasak 2021. The recipes are available on the Yummy App, a one-stop cooking platform that is available on the Google Play Store and the App Store. Audiences may also post their own creative recipes, ranging from appetizers to main courses, beverages, and desserts, on the Yummy App.
David Theo Oscar Kosakoy, Lead Video Producer of Yummy - "Indonesia Memasak by Yummy aims to raise awareness of a healthy lifestyle among Indonesians through healthy dishes that can be easily prepared and cooked at home. Processing and consuming healthy food does not have to be expensive or complicated, because we can get these healthy recipes through 'Makanan Sehat Nusantara'. Healthy and tasty cuisine does not necessarily have to be in the Western style as we have healthy Indonesian cuisine. Hopefully, Indonesia Memasak by Yummy can inspire Indonesians to cook well, eat well, and live well."
Stay tuned for the latest information about the Indonesia Memasak by Yummy 2021 on its official Instagram account @indonesiamemasakbyyummy, @yummy.idn, and Yummy App available on Google Play Store and the App Store!