IDN Media Secures a Series-D Investment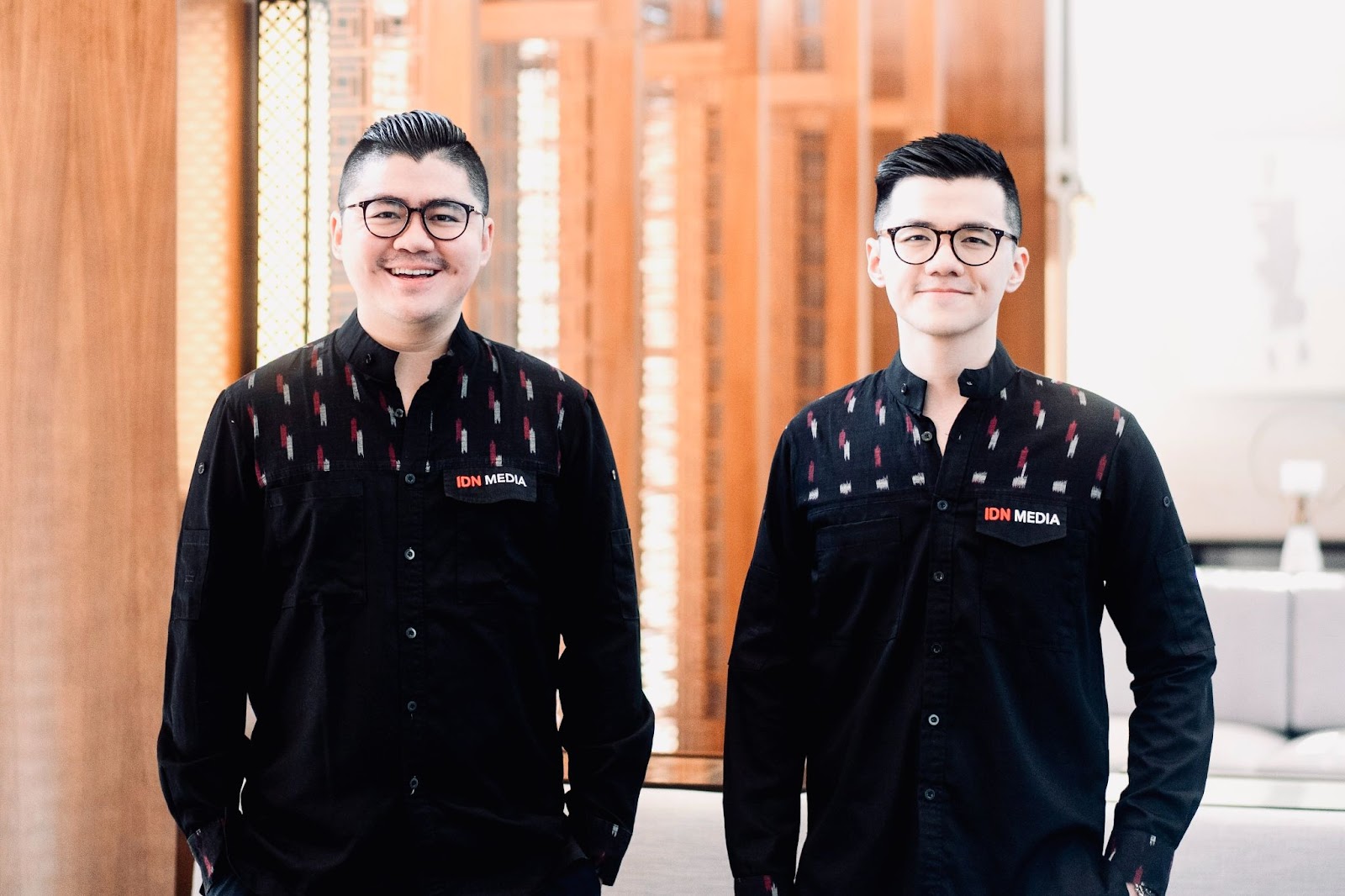 JAKARTA, 6 JUNE 2022 – IDN Media, the leading media platform company for Millennials and Gen Z in Indonesia, secures a Series-D investment led by Mayapada Group and KMIF, with strong participation from East Ventures, OCBC NISP Ventura, Dentsu Group, and V Media Ventures.
Founded in Surabaya, Indonesia on 8 June 2014 by brothers Winston Utomo and William Utomo, IDN Media envisions to democratize information for all Indonesians, especially Millennials and Gen Z. With a comprehensive and end-to-end ecosystem, IDN Media operates 4 major business verticals: Content Platform, Digital Media, Commercial, and Entertainment.
This Series-D investment will not only allow IDN Media to accelerate the growth of its users through the super-app and ecosystem strategy, but also advance its technology, strengthen the teams, and execute strategic partnerships and acquisitions.
Winston Utomo – Founder & CEO, IDN Media: "This is just the beginning for us. The IDN Media we see today has only scratched the surface of our long-term vision. While this Series-D investment is an important milestone in our journey, the mission to democratize information for all Indonesians is always a work in progress. We will keep working very hard to become a 100+ years old sustainable and healthy company that brings positive impacts on society. One step at a time, for a better Indonesia."
William Utomo – Founder & COO, IDN Media: "The next 8 years will be very different from the past 8 years. After the Series-D investment has been secured, we have prepared several strategic initiatives to be executed as soon as possible. This will be a very exciting new era for IDN Media."
Dato' Sri Prof. Dr. Tahir – Founder & Chairman, Mayapada Group: "We made the decision to invest in IDN Media in less than 24 hours. We deeply believe in the vision of brothers Winston Utomo and William Utomo. They are young, ambitious, and hardworking individuals who have a dream of making a difference in the future of Indonesia. Mayapada Group is very excited to partner with IDN Media to bring Indonesia to greater heights."
Roderick Purwana – Managing Partner, East Ventures: "East Ventures has invested in IDN Media since 2015. We have always believed in IDN Media's vision, founders, and teams. What impressed us the most is that the Company has been profitable for the past four (4) years and has achieved a positive cash flow last year, including positive operating cash flow. This is a rare achievement for a growing technology company in the region. This also proves that IDN Media has created a healthy, sustainable, and scalable business. While this is a massive milestone for IDN Media, I believe the best is yet to come."