IDN Live Presents Live Streaming Video Content with Loyal Audiences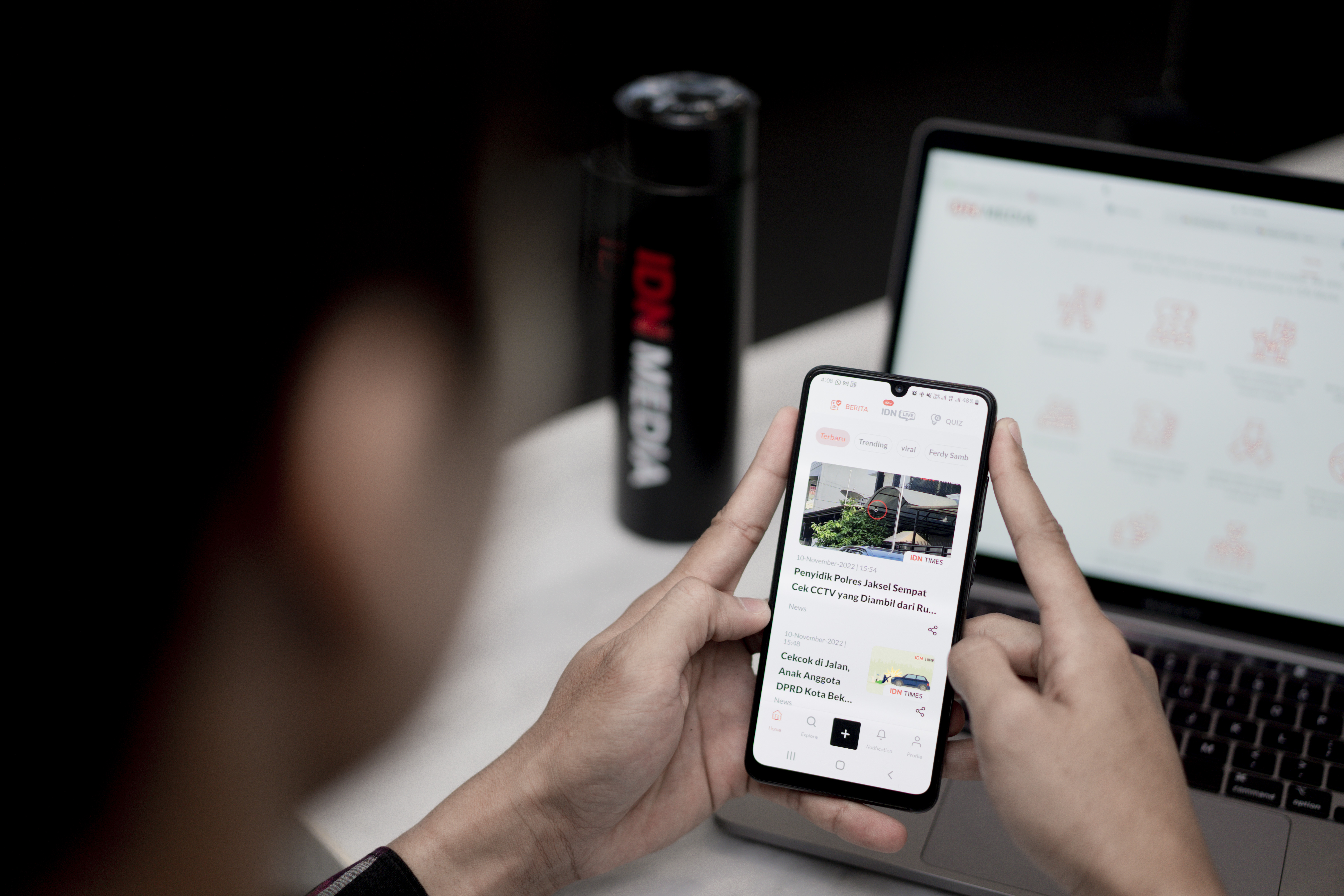 Live streaming content is becoming increasingly popular among Indonesians, especially since the pandemic has caused people to stay at home and spend more time online. Many people enjoy live streaming content because it allows viewers to communicate directly with their favorite streamers while they are live. Streamers' spontaneity while connecting with their audience may often be entertaining.
This time, IDN Media spoke withCOO of IDN Media, William Utomo, on the live streaming trend in Indonesia. Apart from that, William discussed the importance of IDN Live, an IDN Media-owned live streaming platform, in the future of live streaming in Indonesia.
1. Live streaming content is increasingly interested in by Gen Z
Live streaming content is becoming increasingly popular, particularly among Indonesia's Gen Z. According to the IDN Research Institute's Indonesian Gen Z Report 2022 research, the current digital native generation, Gen-Z, is increasingly interested in consuming content in video formats, one of which is live streaming, which ranks second with a percentage of 13% after video-based content (75%). Even though it is more commonly associated with entertainment content, live streaming content is increasingly being utilized for commercial purposes or to develop engagement with brand customers. Because of the growing popularity and potential of live streaming among Generation Z in Indonesia, several applications have begun to consider and integrate this video-based content type into their features, one of which is the IDN App through the IDN Live feature.
2. Unique behavior of live streaming content enthusiasts
The IDN Live platform has been available on the IDN App for one year. The live streaming content enthusiasts on the IDN App display similar behaviors while viewing content. They are described by William as a micro community that is fiercely devoted to their favorite streamers. The duration of the content they like demonstrates their loyalty.
"They enjoy watching a variety of content, such as playing games, watching video reactions, or simply interacting with streamers. Every day, people like watching content of various lengths, both short and lengthy. The behavior of the live streaming audience distinguishes them from other content enthusiasts," William explained.
3. Collaborate to build a live streaming ecosystem
Seeing the tremendous growth of this micro community, IDN Media welcomes various parties to engage in enlivening Indonesia's live streaming ecosystem, including esports, which are recognized to have a strong and dedicated fan base. Until now, numerous players and esports teams, including PAOXTIPI, Bigetron Esports, and ONIC Esports, have joined IDN App as live streams. William sees live streaming as a virtual gathering place as well.
"Live streaming is similar to hanging out with friends in real life. When we get together with friends, any form of activity we do together is highly popular, such as playing games, watching humorous videos, or even just talking with friends. You might even argue that one-way live streaming content, such as song covers, presently has less consumers than two-way interactive content." William elaborated.
4. Continue to innovate to strengthen the micro community
IDN Media continues to innovate with the IDN Live feature to establish a platform for streamers to work productively while providing enjoyable and safe entertainment for the audience, which will strengthen the micro community. Furthermore, William shared his future ambitions for IDN Live.
"Hopefully, through integrating interaction between streamers and their audiences, we can shift the activity of hanging out together from offline to online at IDN Live. In addition, we wish to explore other activities that may be carried out via live broadcasting. IDN Live currently has a few hundred streamers. We intend to attract hundreds, if not tens of thousands, of streamers to create content for IDN Live in the future. It is intended that with more interactive content and a larger number of streamers, this micro community would become even stronger. The objective is to facilitate activities of hanging out together online in order to form a micro community." William stated.

Translator: Ahmad Fikri Adzhani