MNC Pictures & IDN Pictures, Srimulat: Hil Yang Mustahal Soon Produced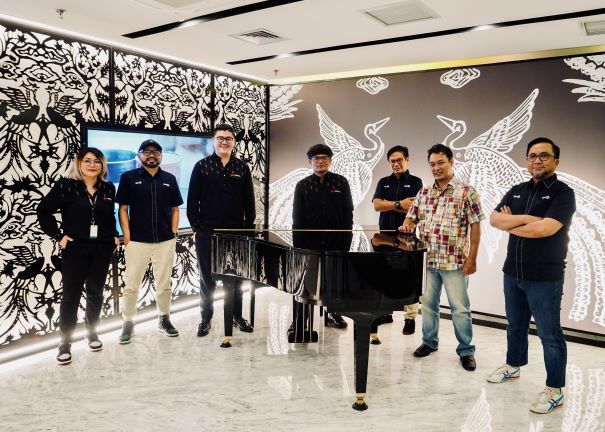 MNC Pictures and IDN Pictures, two film companies in the country, announced a strategic collaboration in the production of Srimulat The Movie on October 28, 2021. Srimulat is a pioneer of Indonesian performance arts that originated from traditional arts, such as Keroncong and Ludruk. Srimulat initially appeared to enliven the night market stage in East and Central Java.
Starting their careers in the region of Indonesia, Srimulat comedians developed into megastars in Indonesia in the 1980s and 1990s, with tens of millions of fans all across the country. Srimulat's jokes appear to be still relevant in the lives of the younger generation despite being the first comedy group to successfully appear on national television. This relevance convinced MNC Pictures and IDN Media, through IDN Pictures, to revive Srimulat's glory and turn it into a source of entertainment for people of all generations.
Coupled with the indisputable name of Srimulat as the largest comedy group in the show's history, this film will undoubtedly give consolation to Srimulat fans for the presence of legendary figures in the Indonesian entertainment industry. Fajar Nugros, who will also write the screenplay, will direct the production of Srimulat The Movie. This film will also include a number of well-known actors and actresses in the Indonesian film industry.
When Fajar Nugros, Head of IDN Pictures, was asked to direct Srimulat The Movie, he welcomed the initiation with great enthusiasm. With Srimulat's legendary reputation and high amount of relevance among the younger generation, this collaboration is expected to be a commitment to continue to have a positive impact and inspire the community, especially Millennials and Gen Z in Indonesia.
Titan Hermawan, President Director of MNC Pictures: "We see Srimulat as a legend, and it is an honor to be able to collaborate on this film with IDN Media." We see that Srimulat can be accepted by all levels of society and crosses age limits, and it is expected to be brilliantly depicted in Srimulat The Movie. MNC Pictures, to the best of its capability, supported by experience in producing films and TV drama series, as well as IDN Pictures, whose existence in the Indonesian entertainment scene has also been recognized." MNC Pictures, as is well known, is a subsidiary of PT MNC Studios International Tbk, the largest provider of creative production content in Southeast Asia.
Winston Utomo, CEO of IDN Media: "Srimulat is a legendary Indonesian comedy group. I've been a fan of Srimulat, which showcases Indonesia's rich culture since I was in elementary school. I want to be able to bring Srimulat on the big screen one day. This opportunity has finally arrived. IDN Media, through IDN Pictures, has the opportunity to collaborate on this legendary project in the form of Srimulat The Movie with MNC Pictures. This is an honor, as well as a symbol of IDN Media's dedication to continuing to inspire and have a positive impact on the people of Indonesia, especially Millennials and Gen Z."