"Qorin" Film Brings Up Dark Side of Humanity and Horrifying Terror in Girls Dormitory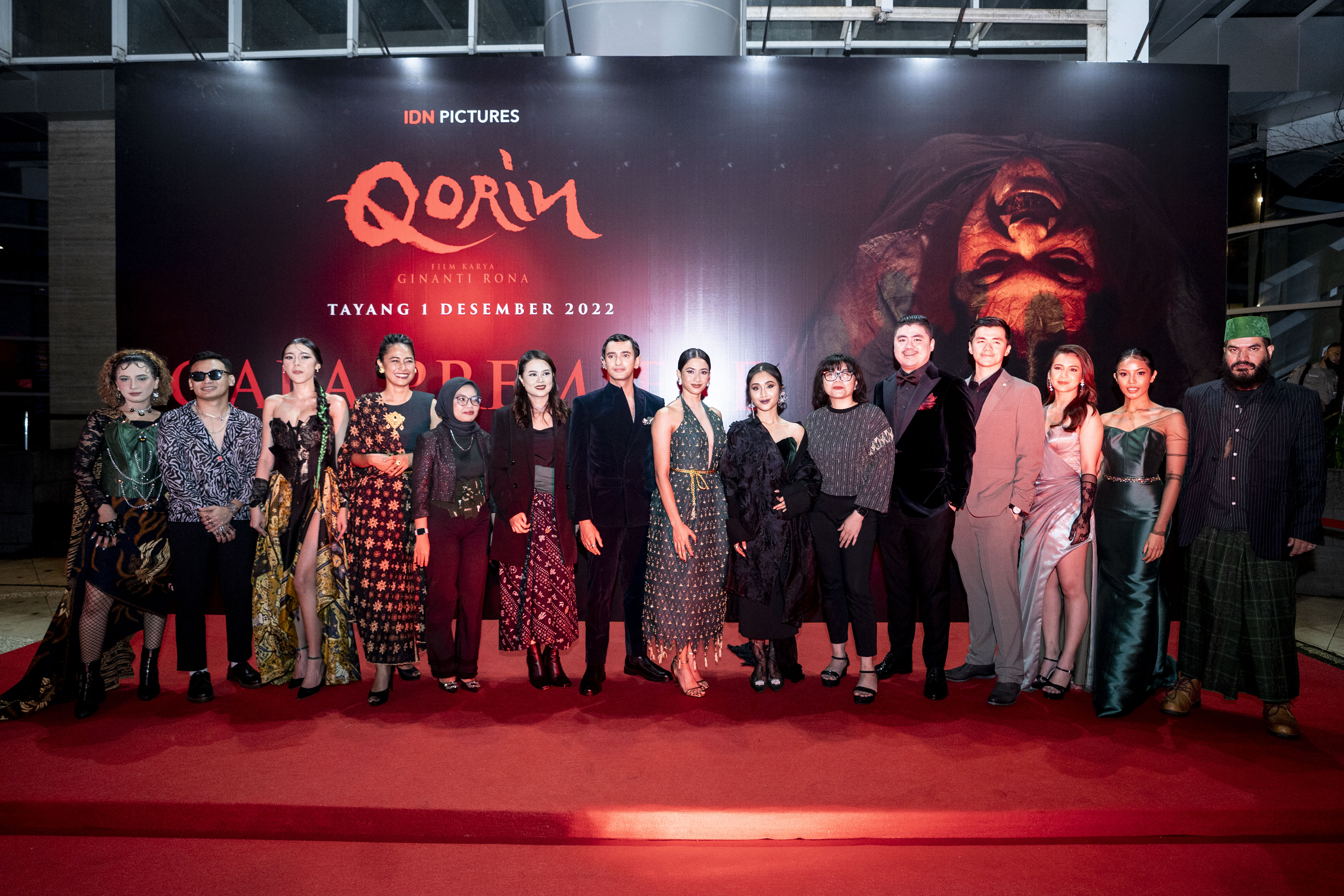 IDN Pictures has launched another horror film. After the success of its horror film titled "Inang", by Fajar Nugros, IDN Pictures is back with "Qorin", directed by Ginanti Rona and written by Laila Nurazizah. "Qorin" will be shown in theaters on December 1, 2022. It is the third film released by IDN Pictures this year.
Released in early November, the trailer of "Qorin" has depicted a glimpse of the gripping storyline of the film. Fresh horror elements are presented, including children's game songs that have been rearranged to sound terrifying and mythical in this film. Mystical storylines based on people's cultures continue to be an intriguing concept in the Indonesian horror genre. "Qorin" film will not only be riveting, but it will also enhance the ideals of compassion and friendship that are conveyed through the roles of the characters in it.
Ginanti Rona, as the Director, said, ""Qorin" is the first religious-themed horror film that I have worked on. The qorin idea explored in this horror film is intriguing because everyone has a dark side and qorin is a manifestation of humanity's evil side in the shape of a "twin" who comes and terrorizes mankind." Ginanti Rona was renowned as Timo Tjahjanto's Assistant Director prior to directing "Qorin" and had served as Assistant Director for some well-known Indonesian films such as "Rumah Dara" and "The Raid".
Winston Utomo, CEO of IDN Media, also expressed his excitement about the release of "Qorin" film, "We can see that the quality of Indonesian films is improving, even horror films. According to the Indonesia Millennials and Gen-Z Report by IDN Media, two out of every three Millennials and Gen Z choose films. Of course, we must respond to this optimism by producing progressively high-quality works. For me, "Qorin" succeeded in blending parts of famous Indonesian horror films with vital messages regarding people's lives in Indonesia. Hopefully, the message conveyed in this film will be warmly received and will amuse film enthusiasts by the end of 2022."
"The story with the qorin theme has always grabbed my interest. I am overjoyed that IDN Pictures can make this film a reality this year. Not only that, but I had the privilege to work on this project with two incredible women, Ginanti Rona and Laila Nurazizah, who helped to expand and deepen the story. "Qorin" highlights friendship, women's struggles, and their bravery in the face of terror. As a woman in an industry dominated by men, these meanings seem even more special. Hopefully, the film "Qorin" will be favorably welcomed by Indonesia people," remarked Susanti Dewi, the producer of "Qorin" film.
"Qorin" film narrates the story of Zahra Qurotun Aini, a student in the girls' dormitory. Zahra has lived in the girls' dorm for about 6 years and has always been an exceptional student with many accomplishments at school. Zahra grew ambitious and eager to obey Ustad Jaelani, her teacher, to achieve excellent grades, including taking on the responsibility of caring after a new naughty girl named Yolanda and encouraging the girls to do the Qorin ritual. Zahra had no idea that after completing both tasks, she would begin to feel horror and frequently encounter supernatural phenomena in the girls' dorm. Irregularities were not just experienced by Zahra; Umi Hana, Ustad Jaelani's wife, also noticed anomalies in her husband's behavior and belongings.
The film "Qorin" starred talented Indonesian actors and actresses, such as Omar Daniel, Zulfa Maharani, Aghniny Haque, Naimma Aljufri, Cindy Nirmala, Putri Ayudya, and Mahardika Yusuf.
Follow the social media @qorinfilm and stay tuned for further news from "Qorin" film.
Translator: Ahmad Fikri Adzhani